I saw my first movie in a theater when I was 4 years old, and my thoughtful, Christian mom wanted it to be a special moment, so she took me to a James Bond movie.  It was unforgettable.  Not long afterward, we bought the soundtrack album, and my sister and performed a scene from the movie to the great amusement of our parents.
Yes, my first movie was Chitty Chitty Bang Bang, the unsung 6th James Bond movie, and the only James Bond musical for kids.
You doubt?  The book Chitty Chitty Bang Bang, on which the movie was based, was written by none other than Bond's creator Ian Fleming.  The Chitty movie was produced by Albert Broccoli, a name well-known to Bond movie aficionados. 
So, it would seem that it was Mr. Fleming's goal to corrupt me from an early age with his Bond-ish ways.  Consider…
The James Bond Elements in Chitty Chitty Bang Bang
A male protagonist with an awesome car
Chitty may not have machine guns, but she works by remote control (or voice command or something), she flies, and she swims. Even Bond's Aston Martin can't do all that.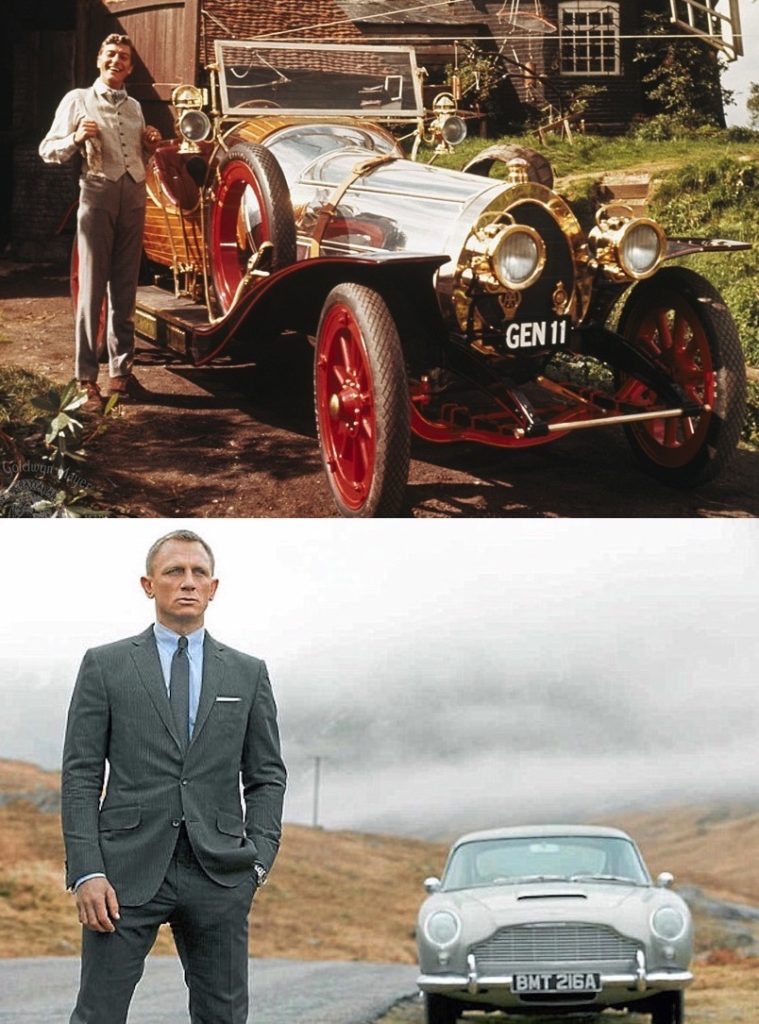 .
A female protagonist with a suggestive, glaringly unlikely name
In Chitty's case, the female protagonist is named Truly Scrumptious.  I can't even repeat many of the Bond girls' names on my family friendly blog.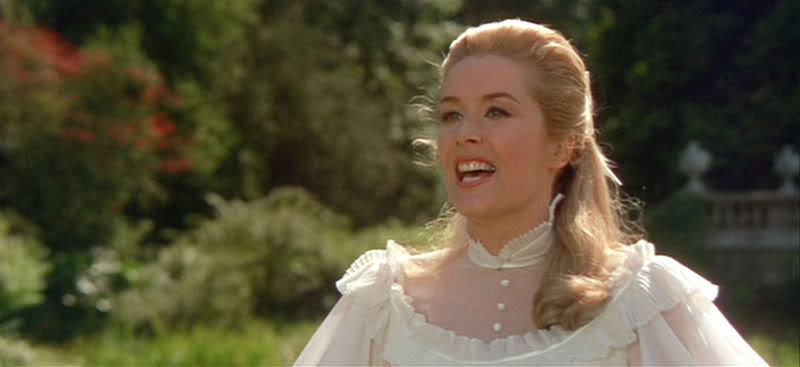 .
Gert Frobe
In the third Bond movie in 1964, respected German actor Gert Frobe played the villain Goldfinger.  Four years later, Mr. Frobe played Chitty's villain Baron Bomburst.  Coincidence?  I think not!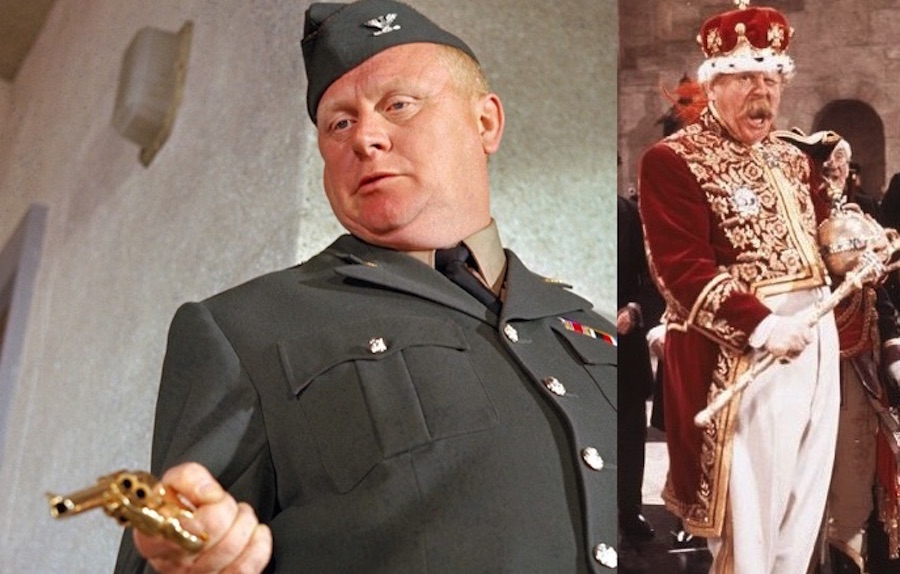 .
Non-kid friendly, violent male/female relationships
Again, I don't need to cite the Bond examples of this, but consider the Chitty musical number, You're My Little Chu-Chi Face, during which the Baron and Baroness sing a love song while trying to kill each other, all while the Baroness is wearing corseted lingerie, hose, and high heels. Fun for the whole family!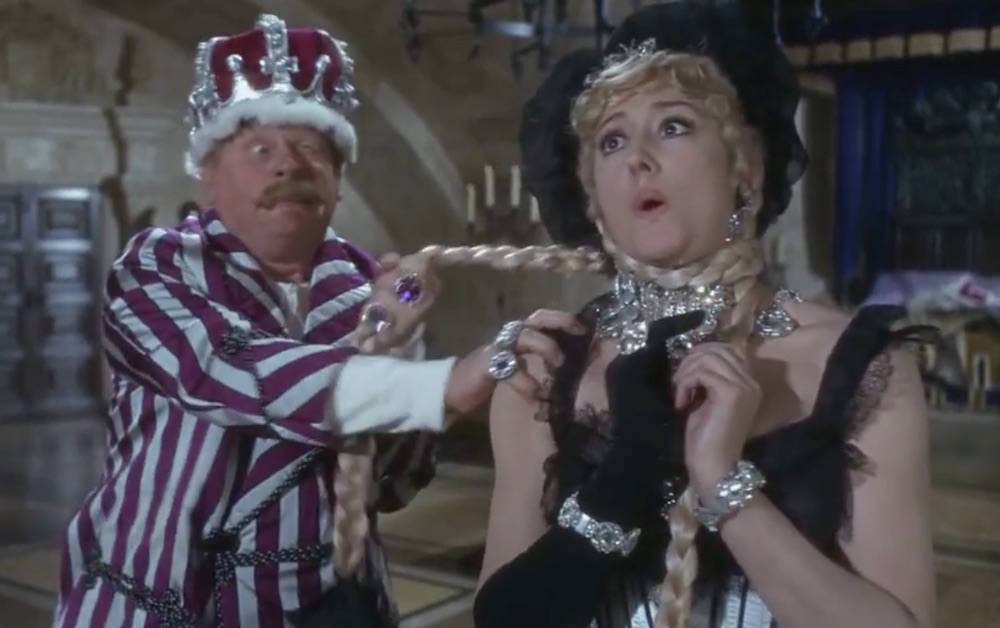 .
Desmond Llewelyn
Sure, you can't pronounce his last name because it's Welsh, but Desmond Llewelyn was a staple as Q in 17 Bond films, so he simply had to appear in Chitty Chitty Bang Bang as Mr. Coggins, the owner of (what else?) a car that contains a plethora of hidden gadgets!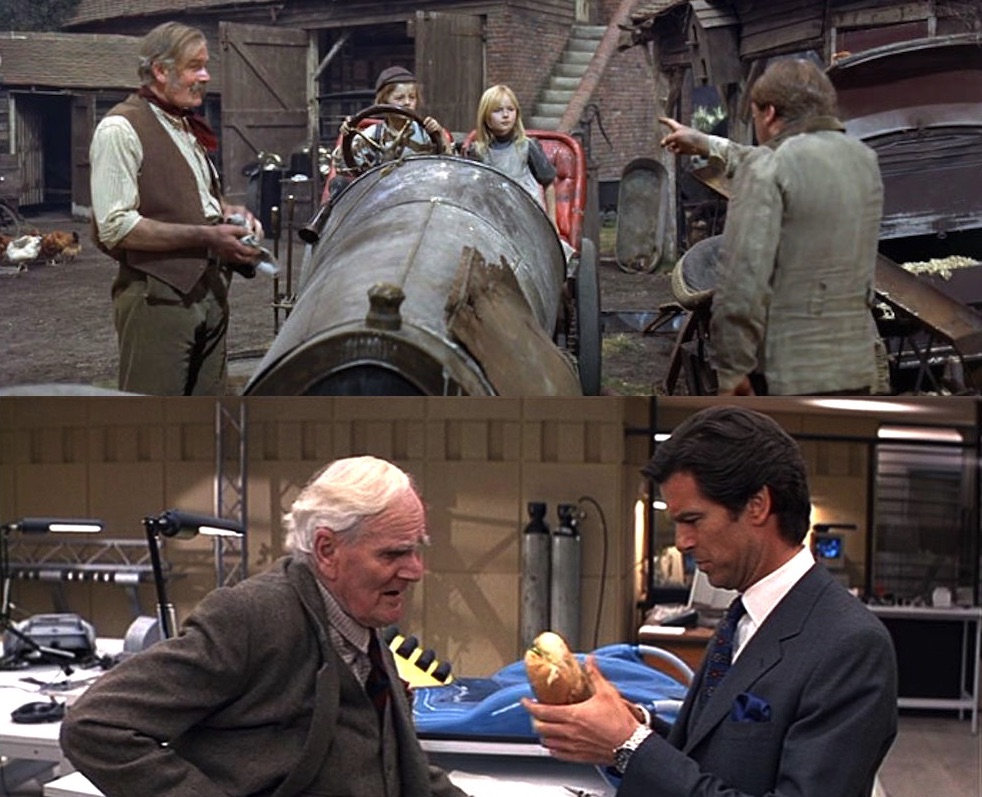 .
Benny Hill
OK, so Benny Hill never appeared in a Bond film, but just in case you never noticed, he played the kind-hearted, child saving toy maker in Chitty.  Seriously, who casts Benny Hill in a kids movie?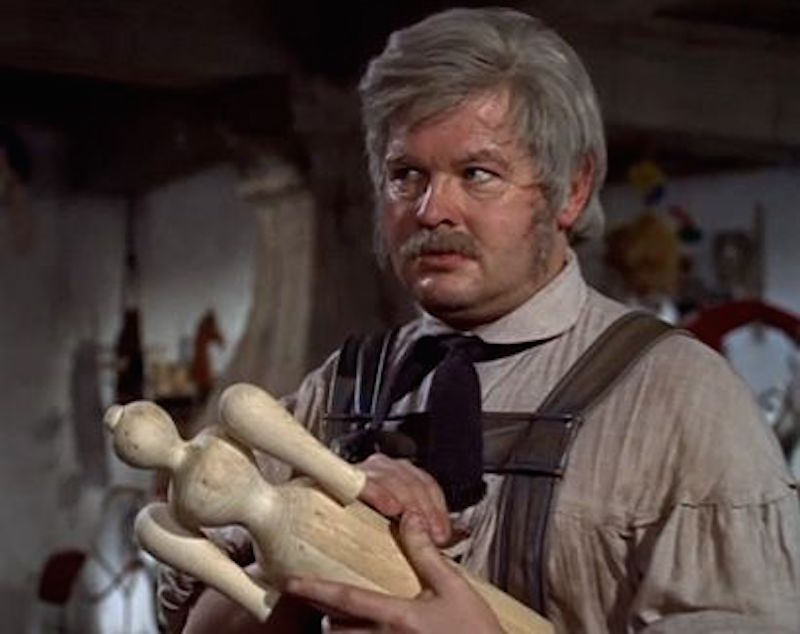 .
Honest, Truly, You're the Answer To My Wishes…
There is no denying that Chitty Chitty Bang Bang is nothing more than a time released gateway drug intended to pull young children into the James Bond franchise, and, in my case, it worked.  Not only was I tricked into that franchise, I was sucked into the entire spy movie genre, all because of a magical, flying car. 
A concluding factoid:  When I mentioned at the beginning of this that my sister and I performed a scene from the Chitty soundtrack album for our parents, it most certainly was not You're My Little Chu-Chi Face.  We performed the Doll on a Music Box song.  We brought down the house.
Thanks for reading! All of my wisest, wittiest readers sign up to get posts by email, just so you know.
If you're a nice person, I'd love to hear your comments on social media.
If you're not a nice person, reconsider.